Residential and Commercial Window Cleaning in the NH Seacoast Area and Southern Maine
Responsive. Professional. Punctual.  call now



Dan has done my windows for 16 years and has always done a great job.
Kathleen Keable, Google review
Dan and his crew work hard, are courteous, and do an outstanding job of cleaning windows and screens.
Firoze Katrak, Google review
Dan and his team did a great job! Will definitely start doing this yearly.
Alicia Goode, Google review
One of the best service experiences we can remember.
Frederick1212, Google review
Great job, owner was very conscientious and ensured we were happy with the results.
Tina Abbate, Google review
Dan came to give me a quote the same day I called him and was able to clean our windows the following day.
Nancy Pound, Google review
... our windows and screens have never looked better!
Peggy Hodges, Google review
Dan and his crew did a fantastic job for me. Very professional and neat and left my windows squeaky clean.
Ramona Dow, Google review
Above and beyond. Seriously. 100% happy!!!!
Patty Heath, Google review
I saw Mary R. windows today. They're beautiful. What an amazing job.
Debbie Myers, Google review
Dan was excellent, both in terms of calling back and scheduling in a timely way and the cleaning job was amazing.
Mary Rhiel, Google review
Excellent Top Notch job residential windows, I don't think they were this clean even when new.
Brian Ellis, Google review
I haven't heard my mother this excited about something in a long while. BEST. PRESENT. EVER!
Lauren Lariviere, Google review
Dan and company are awesome!! They are easy to work with and we completely LOVE the results!!
Jodie Nielsen, Google review
My windows are completely transparent. I very highly recommend their services!
Lauren Jacoby, Google review
Super friendly, efficient, and tidy. Highest recommendation possible.
Elizabeth Sanborn, Google review
Dependable efficient and professional. Have always been pleased with his outstanding work.
Sheila Woolley, Google review
They are neat while working, they are fast, they are professional and polite. The results are clearly excellent!
Kim Gerrish, FB review
Professional, reasonable, reliable and pretty darn awesome
Candace Doug Gatlin, FB review
Great service to recommend to anyone without any hesitation.
Karin Sabin, FB review
Dan put in extra effort cleaning [...] with a magic potion he made the 30 year old glass door look like new.
Sally, Durham, Google review
Professional, reliable and careful. A perfect job!
Paula Chalfin, Google review
It was the first time I'd ever hired out my window cleaning and I could not be more happy w/the results!
Betsi Greene, Google review
Squee-G-Clean does a thorough job, inside and out! They are neat, polite, professional, and fast!
Kim Gerrish, Google review
Dan was very professional and friendly. He is meticulous and very careful. I'd highly suggest him to anyone.
Scott Baker, Google review
Best service in town, nice people, a pleasure to have them cleaning our windows!
Lydia S., Dover, NH, residential customer
All around A++++!!!!! Great job, great guy - AWESOME!!!
Susan Gordon
Dan is very professional and did an excellent job!
Wendy Cruz
They are simply the best. Sparkling windows. Well priced. On time.
Todd Conhaim
Fantastic residential window cleaning ... Dan is the man.
John Abbot
... exceptional job cleaning our windows for our commercial space ... very prompt, professional and meticulous.
Julie Nichols
Always professional, polite, and timely!
Carla W., North Hampton, NH, residential customer
Our windows are not only clean but they look like they are polished.
Paul C.
Excellent service is an understatement. Can't say enough.

Jean Melanson, residential customer
I am completely thrilled with my experience. Dan is very professional and meticulous.
Maureen M., Newmarket, NH
Great job cleaning our windows, especially the skylights!

Agatha Cote, residential customer
Dan did a great job on my old windows. Need to wear my sunglasses in side now!
JoAnn Warren
Squee-G-Clean offers professional residential window cleaning and commercial window cleaning in the seacoast area of New Hampshire, Southern Maine, and Northeast Massachusetts.
A clear view of the outside world
Squee-G-Clean specializes in residential and commercial window cleaning that removes dirt and grime, leaving your windows sparkling.
At your convenience
Squee-G-Clean's residential window cleaning hours are Monday – Friday, 7am–7pm.
Commercial janitorial services are available 24 hours a day.
Call us at 603.438.6295 to inquire or email us here.
From Seabrook and Hampton NH to Kittery and York ME, From Portsmouth NH to Alton NH
Our service area includes the Southern Maine and the whole New Hampshire Seacoast from Portsmouth, New Castle, Seabrook, Hampton and Rye to Kittery, Maine, York ME and Kennebunk ME, as well as Northern MA. We also service most of Rockingham County including North Hampton, Exeter, and Newmarket as well as Strafford County including Dover, Rochester and Somersworth and all towns in between.
The Squee-G-Clean Advantage
We provide the highest quality window cleaning services at competitive prices. Our courteous staff is respectful of your property and ensures quality clean every time - satisfaction guaranteed!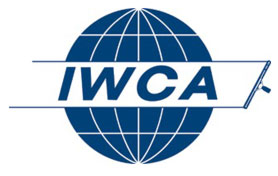 Squee-G-Clean takes pride in delivering impeccable service in a timely manner. Our attention to detail gives your windows a streak-free, lasting shine. Squee-G-Clean is member of the International Window Cleaning Association.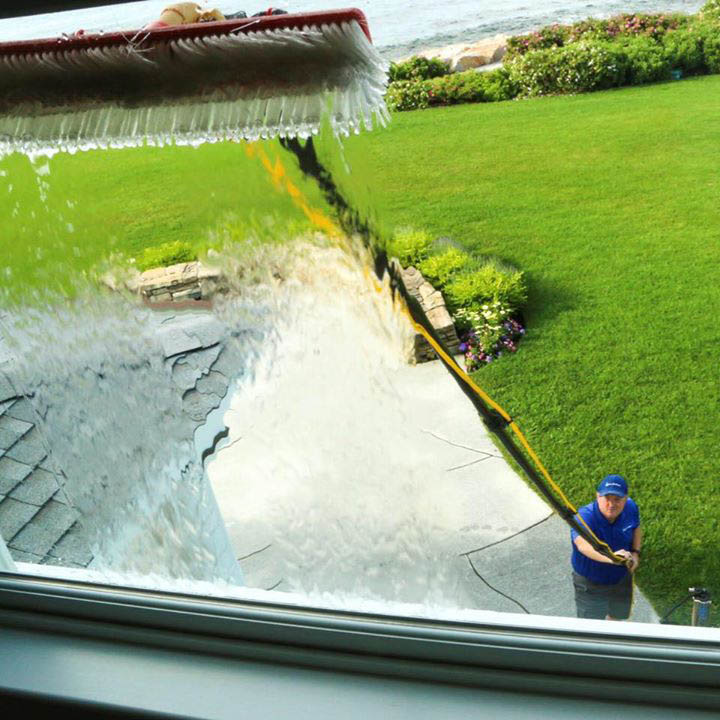 Friendly, honest staff
Attention to detail
Experienced and trained
At your convenience
Respectful of your space
Fully insured